During the winter when outside temperatures drop below zero, an Infrared Camera can be very useful to see which colonies are still alive
The photos were taken using a borrowed FLIR E4 Camera https://www.flir.co.uk/products/e4/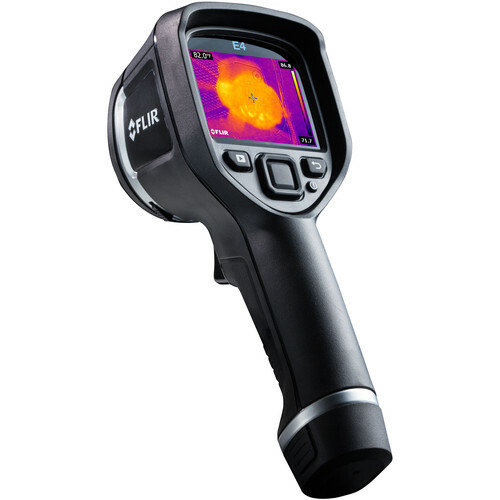 Below is an IR image of 3 beehives. The two to the left are two Paynes polystyrene hives, and the one on the right is a wooden hive. You can see the difference in surface temperature and hence heat loss.
These are the same beehives but from the front. Note that there is a relatively high temperature in the entrance of each polystyrene hive
A closer look at a polystyrene hive showing heat leakage from the gap between the brood box and the super, then a larger gap to the roof.
Paynes Polystyrene Hives
https://paynesbeefarm.co.uk/collections/poly-hives-nucs/products/complete-poly-14×12-jumbo-national-hive-empty-no-frames
Of course there are some downsides with Polystyrene Hives
cleaning – you cannot scorch with a blowtorch, use a large bleach bath instead
woodpeckers make deep, ineffective holes
the super will not fit onto the base in the same way that the brood box does. I cannot work how to invert brood/super in the spring
Here is a picture of the apiary in the daytime for reference
Woodpecker holes